Samyang 12mm F2.8 ED AS NCS Fish-eye and why I Love this Lens
In this blog, I will be sharing my experience of using Samyang 12mm F2.8 ED AS NCS Fisheye lens for over a year. Also, I will leave a link to High-resolution image gallery at the very bottom.
SET UP I USED
INTRO
Samyang 12mm f2.8 is a manual focus lens, and it offers up to a 180º angle of view.
WHY AND WHEN I USE
This lens is so compact and weighs only 500g(Nikon mount) and fit comfortably in my travel bag. Also, this lens has the largest Aperture of f2.8 which is perfect for shooting in low light such as astrophotography. I have used this lens for shooting architecture, landscape and Astrophotography and my go lens when I travel and I will explain why in the later part.
ARCHITECTURE
One of the primary reason I use this lens for architectural shots in the wide angle of coverage. To get a quick shot lens often I choose this lens instead of doing Panoramas of the scene, I wish to capture when time and space is a constraint.
Below are the pictures of Federal Territory Mosque located in Kuala Lumpur, Malaysia which was taken on the first day of Ramadan, as this is religious places I choose to get the shot done quickly and move out without disturbing them and at the same time without compromising on the shots I intend to get.
Few more shots were taken in Kuala Lumpur city. Thanks to my friend Eddie Chua for taking me to those hot spots, and he is an excellent photographer.
A sequence left to right is KL city skyline where you can find the iconic Petronas tower, followed by the Putra Mosque constructed in rose-tinted granite and the last picture is one of my favourite place which is Multicoloured Rot Fai Market (Train Market) in Bangkok.
LANDSCAPE AND ASTROPHOTOGRAPHY
The biggest plus about this lens is the angle of coverage as I mentioned earlier, which is more useful when I shoot landscapes and Milkyway. The ability to get close to subjects will bring the audience into the photo and gives the same experience you felt while photographing. Another essential factor is the ability to keep the necessary elements inside the frame without losing them.
For shooting Milkyway; I vary aperture between f2.8-f4 shutter speed 15-20 sec and ISO 3200-6400.
Note: Try not to go more than 25sec exposure time if not there will be star trail effect which is a movement of stars, and it will not turn out into a sharp image.
Below is the gallery of landscape shot in Vietnam(left) followed by Papuma beach,Mount Bromo and Pantai beach, Thanks to my another friend cum guide Endang Tonari, talented Indonesian Photographer who is always super cool even though I propose crazy long duration shoot plans.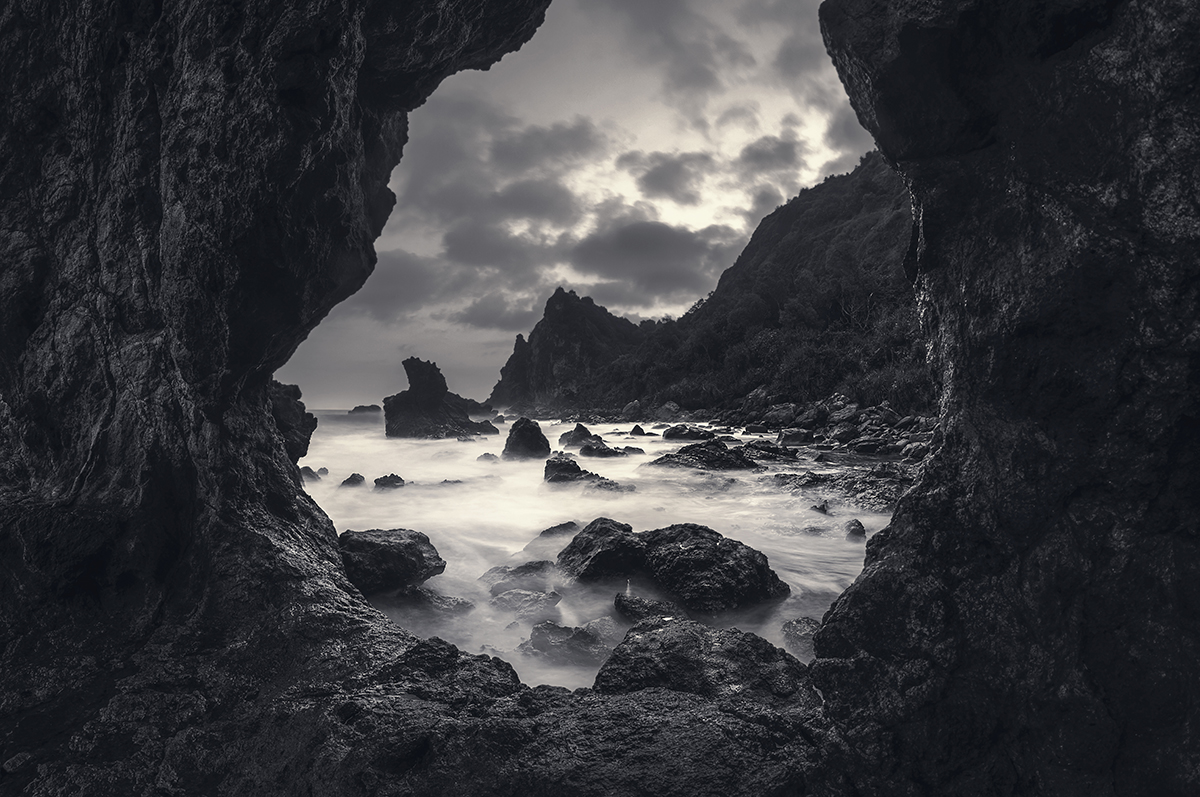 A short Time lapse clip shot using Nikon D810 and Samyang 12mm f2.8 ED AS NCS Fisheye Lens.
THINGS TO TAKE NOTE
Like I mentioned earlier this lens has only manual focus meaning your camera autofocus does not work when paired with this lens. So practice more to get used with not this but any manual focus lens.

Distortion in images can be bad depends on how much you tilt your camera. So if you would like to keep the horizon and vertical straight like me(otherwise intentional), you have correct them in the post. I use Liquify and Warp tool to do the correction.

This lens does not have weather seal so be extra cautious while shooting in harsh weather condition.

While shooting near bright lights especially at night flaring will appear in the shot due to its super wide view, try to position urself where the bright light gets blocked by any objects like a tree, branches etc.
FINAL THOUGHTS
I'm pretty happy with the Overall image quality this lens has offered me so far. I will continue to use this in my future projects.
Since you have more angle of view doesn't mean you should capture everything into the frame, take time to compose and add only necessary elements that supports the main subject.
Don't just keep shooting with the same lens and at same spot throughout the entire shoot, use different lens medium to telephoto which will give a different feel and look also move around to get various shots.
Hope you enjoy reading this article, comment below if you have any questions. Happy shooting!